CONFIRMATION
Professional Valuations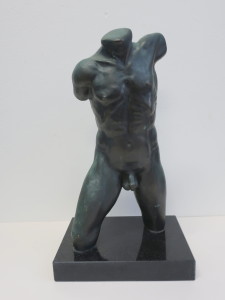 Lugosi Auctioneer & Valuers offer professional and confidential Written Valuations to solicitors, executors and trustees, as well as private and corporate clients for the purposes of probate, insurance, replacement cost and family division. Our comprehensive service includes the initial inspection and valuation of any item or items from a private collection through to the clearance of an entire estate.
The valuation of tangible property is always impartial and submitted in accordance with the National Uniform Standards of Appraisal Practice [USPAP] framework and other governing legislation. The acquisition, sale or replacement cost valuations include:
Written documentation [hard copy and/or electronic] for

Fair Market

appraisals;
Every

Fair Market

appraisal is supported by expertise and knowledge on the basis of open market value;
An understandable and precise appraisal presented in categories and location order with photographic references;
Customisation of confidential documents to suit the unique requirements of private sellers and buyers and professional advisors [Trustees, Solicitors, Executors, Family Division, Insurance Claims and Covers, Liquidators and Bankruptcy, Charities and Financial Consultants].
Formal appraisals are either provided by Gina Lugosi, a certified practising auctioneer and valuer, or another accredited art or antique specialist from Lugosi Auctioneer's extended network. A minimum charge of $160.00 plus GST will be incurred, with each hour after that charged at $100.00 plus GST. Any required valuations in the scope of work that involves a written appraisal from our extended network in a specialist field will also be included in the charter of fees.
If you have an extensive or single owner collection of silver, jewellery, porcelain, Asian including Chinese and Japanese works of art, stamps & coins, militaria, Australiana, Collectibles and other items for auction, please contact Gina Lugosi on mobile: 0407 960 491