WHAT YOU NEED TO KNOW
Steps to Selling
At Lugosi Auctioneers & Valuers we strive to make the entire process of consigning property effortless and client-focused. We also provide expertise and professionalism across the entire auction spectrum to ensure that we achieve or exceed outstanding results at auction.
Our simple step by step guide includes:
a free appraisal or written valuation of the items you intend to sell at auction;
the consignment of items brought to our Artarmon warehouse unit
setting the reserve price on each item;
discussing the marketing process and cataloguing;
our commission structure and lotting fees;
how we market and the potential buyers we bring to the auction;
the consignment contract;
disbursement of funds following the auction
Appraisals
Sellers can take advantage of the variety of personalised Fair Market evaluation and consignment services we offer. Verbal appraisals can be arranged without charge either online, via email, or by appointment at our premises or in-home. We also provide fee based written valuations.
The estimate is based upon our valuation specialist's expertise and knowledge on what the item could fetch at auction in the current market climate.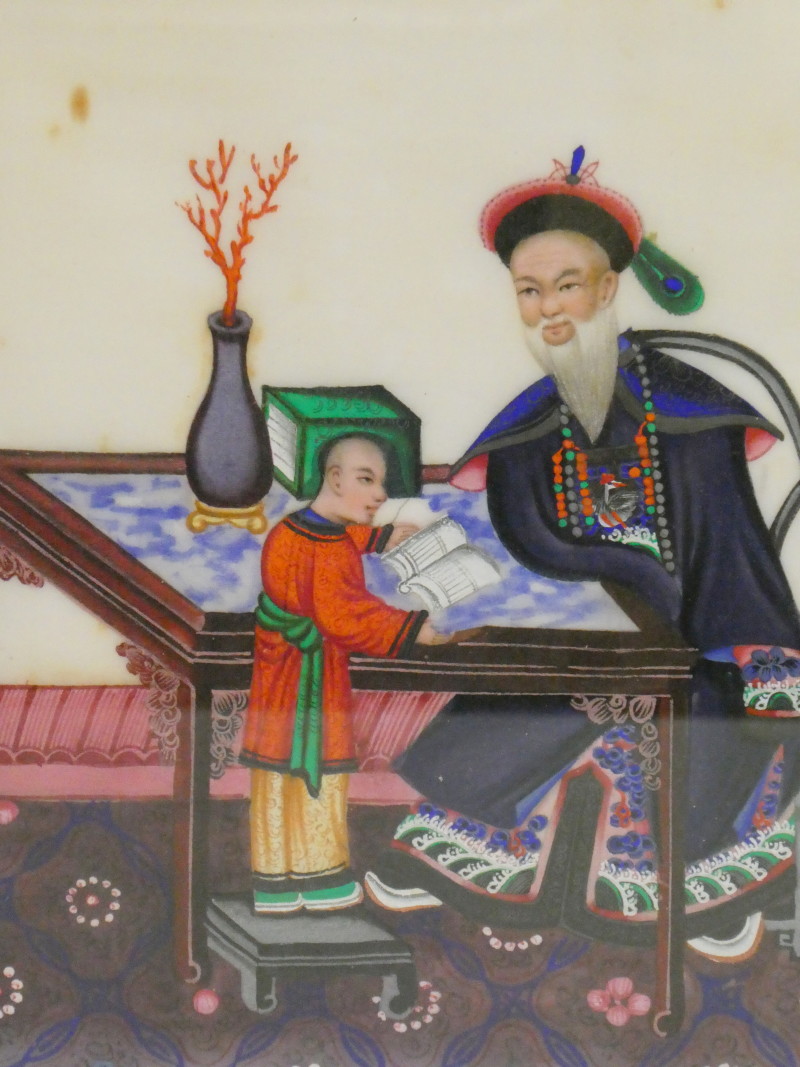 Reserve Price
Before accepting a consigned item at auction, a reserve price is usually agreed upon with the consignor and the auctioneer [between you and Lugosi Auctioneers & Valuers]. Typically, this is set at approximately 90% of the lowest estimate and cannot be increased once the catalogue has been published. This strategy allows the item's value range to meet or surpass expectations during the bidding process
Alternatively, if a reserve price has not been arranged, it is a standard practice for the Vendor to allow the Auctioneer the discretion to drop the reserve by at least 10% of the lowest estimate.
Consignments
After providing you with a consignment receipt upon the delivery of all items to our saleroom, a binding agreement will be issued. The contract will include our commission structure based on the estimated value of each item, the mutually-agreed reserve price along with the terms and conditions of the sale.
Legal
As a consignor [vendor], you will be required to sign the consignment form, which will establish a legal and binding contract between you and Lugosi Auctioneers & Valuers.
Approximately one week before the scheduled auction, you will also receive confirmation of their items' lot numbers together with a detailed description to be featured in the catalogue.
Marketing
Along with photographing and indexing content in descriptive lots in illustrated print and online catalogues we also advertise our auctions extensively in local and interstate newspapers, on our social media portals which include Instagram, WeChat and Facebook, Find Lots Online and Invaluable websites, and via emails and hard-copy newsletters to our extensive database.
Our Customer Relation Management program includes targeted domestic and international buyers with specific interests, major art, estate and antique collectors, previously registered buyers and new generation leads via our online portal.
Exhibition Platforms
Additionally, we provide flexible and varied bidding platforms to attract bidders from around the world to participate at our auctions via real-time internet access, telephone, absentee bids or in person. And we welcome prospective buyers the opportunity to view the items at our saleroom — a responsive service that equally attracts fine art, estate and antique collectors and is managed by our professional and friendly staff who are on standby to guide and assist.
Illustrations
Though we do not charge for the illustration of items in our printed or online catalogues, we reserve the right to illustrate any lot that had been consigned for sale in pre or post-marketing campaigns.
Charges
To make the entire auction process transparent and effortless, Lugosi Auctioneers and Valuers offers a flat commission rate of 16% plus GST.
The commission rate for onsite house contents auctions and single owner collections are negotiable depending on total value;
A withdrawal fee of 10% of the reserve figure or lower estimate will be levied if an item is withdrawn once it has been officially catalogued;
When comparing our competitive commission rates with other auctioneers, please take into account any incremental fees or hidden charges that could impact the sales results including fees charged for lots, loss and damage warranty fee [usually 1.5% of the hammer price], insurance, print and website illustrations, etc.
Lotting Fee
A lotting fee of $2.00 [per lot] will be applied to all sold lots. Items that are not sold will not incur a fee.
Sales Results
Clients are advised of all sales results within seven working days of the auction.
Unsold Items
We do not charge a fee for unsold items. However, if your items have not been collected with seven days of the auction, we will review the reserve figure and decrease it by up to 50% for the next, scheduled auction. Our commission structure will remain applicable if the items are sold.
Payment
Lugosi Auctioneers & Valuers will remit the auction proceeds — less any applicable charges to you [the vendor] within 14-days from the auction date. As an active member of the Auctioneers & Valuers Association of Australia, all funds are held in a Trust Account and may be subject to an annual audit.
Vendor payments may be made by cheque or bank transfer. If the payment has not been received for any contracted services, we have the right to pursue the payment through legal and legislated channels.