STEP-BY-STEP PROCESS
Buying
Lugosi Auctioneers & Valuers offer timed online auctions on our global bidding platform Invaluable.com
If you are in need of information or assistance, we ask that you submit all requests no later than 48 hours before the scheduled start of the auction.
Condition Reports
Lugosi Auctioneers & Valuers will be pleased to provide you with a Condition Report detailing any unusual characteristics, flaws or damage where possible before the commencement of the sale. The absence of such information will not, however, imply that the lot does not feature any imperfections due to its age and history.
As such, condition reports should be considered as an opinion only, and you, as the purchaser, should exercise your judgement and decide if the lot's description corresponds with its appearance and meets your expectations.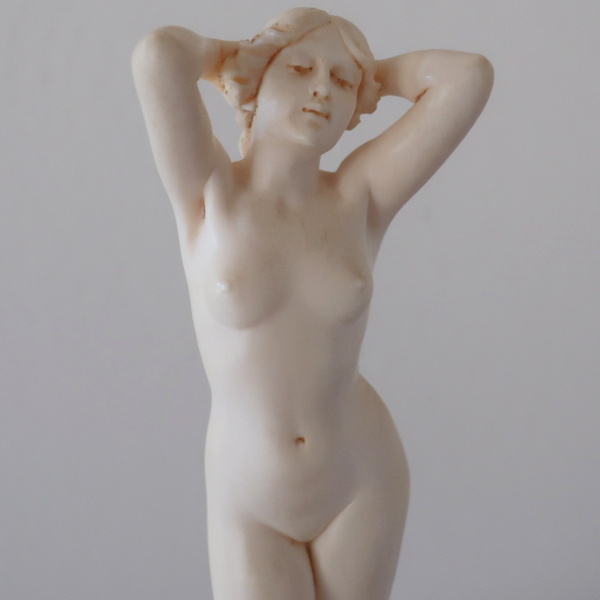 Digital Photographs
We will be pleased to email digital images of any lot up until 24-hours before the sale. This is also a complimentary service.
Viewing an Item in Person
Lugosi Auctioneers & Valuers holds viewing days at our saleroom so that prospective bidders will have an opportunity to inspect the items and ask our team of specialists any questions before the auction.
We are located at 308 Sydney Road, Balgowlah. Prior to each auction day, you can view the lots from:
Saturday 2pm-4pm, Sunday 11am -11.45am
Our auctions start at 12 Noon.
Gallery hours Monday's and Friday's from 10 am -4 pm or by appointment
Bidding In Person
Before bidding, prospective buyers are required to register.
Upon registering, you will be asked to provide proof of identity such as a driver's licence [or a certified ID that includes your name and address]. A telephone number and /or email address will also be requested. Once your information has been collated, you will be issued with a bidding number for you to raise if you want to place a bid.
Your information will remain confidential and only used for accounting purposes .
Absentee Bid
Absentee bids can be left on Invaluable.com on all our timed online auctions.
The low estimate in the catalogue is generally the reserve however this is subject to any competition from other online bidders. If there are two identical bids, the first bid received online will take precedence.
Depending on the amount and/or quantity of the commissioned bid(s) or whether or not you are a regular customer, we may ask for credit or debit card details to guarantee your bid(s). We will not process the card unless you fail to pay for the items after seven days from the date of the sale.
Should you be successful as an absentee bidder on Invaluable we will contact you after the auction has ended.
Please note that if you are successful in your bid, the lot(s) must be paid for and collected within 48 hours of the auction.
Unless alternative arrangements have been made with us, storage charges will apply until the payment and collection have been finalised. For this reason, we recommend that you check on the status of your bids in order to complete the transaction and pickup within the required timeframe. Furthermore, the responsibility is as much on the bidder as the auctioneer to check on the status of their bids and finalisation the sale.
Telephone Bids
*PLEASE NOTE TELEPHONE BIDDING IS NOT AVAILABLE FOR TIMED ONLINE AUCTIONS*
Another convenient option is telephone bidding, which is available for those who cannot attend but wish to bid 'live' at the sale. Please contact us as early as possible if you would like to arrange a direct line to the auction room. This service is reserved on a 'first come, first served' basis.
To ensure a good connection [especially on mobile devices or if calling from overseas], we will telephone you about five lots before your intended lot is called. Once the bidding has begun, we will ask you if you wish to bid as each bid progresses. You will either continue with this until you are successful or have asked us to stop bidding.
We recommend that you provide a backup telephone number and a cover bid in case we cannot reach you or if the line is not clear. Telephone bidding is usually reserved for higher value lots and is agreed upon at Lugosi Auctioneer's discretion.
Internet Bidders
When bidding on Invaluable Live, you will be charged an additional 5% surcharge on top of the 22% Buyers Premium, this 5% is paid to Invaluable.
A valid credit card will be required to register for live bidding. This is offered as a service, and any loss or missed bids due to lagging issues or complete failure of your internet connection will remain your responsibility. For this reason, we recommend that you place covering absentee bid. Payment and pick up of won lots is also required within 48-hours if your bid is successful. This is strictly by a booked appointment time slot due to the Covid pandemic, we ask all Covid protocols are adhered when mandated ie wearing a mask when required.
Buyer's Premium
All lots are subject to a Buyer's Premium of 20% + GST (22% inclusive).
Methods of Payment
If you are successful with the bid, the auctioneer will record your number. You can either pay for the item at the Cashier's Office or pay for all purchases at the end of the auction.
We accept the following:
Cash (correct amount only)
Electronic Bank Transfer;
EFTPOS;
Mastercard and Visa Credit/Debit
There is a 1% surcharge for credit card purchases.
Please note amounts over $500 will not be accepted for overseas cards
We do NOT accept Paypal or American Express
Collection of Lots
We do not allow goods to be released until all purchases have been paid in full. Payment can be made at the time of sale, and as soon as possible, must be removed.
When the auction has been conducted 'onsite' at an estate or private home, goods must be collected by 1 pm the following day. If the auction is conducted online through Invaluable, the goods must be collected within 48-hours from the end of the sale by a booked appointment. We can recommend a trusted courier, transport carrier or shipping agent to address any shipping, customs duties and import tax, where applicable.
Any goods not collected within the stipulated time following the auction, will be charged a storage charge of $10.00 per lot per day unless alternative arrangements have been made. This applies to all online buyers unless a prior arrangement has been requested and agreed to by Lugosi Auctioneers.
Packing and Shipping
Buyers must arrange their own transport carrier for the removal of large or heavy items such as paintings, bronzes etc. We are happy to recommend local carriers. The buyer is also responsible for transport costs.
For overseas clients, Pack and Send Balmain are able to facilitate the packing and handling of fragile and valuable antiques regardless of size and arrange the delivery.
For local and interstate buyers, small items can be packed and posted via Australia Post at the buyer's risk. A small charge of $5 will incur for handling and postage materials plus postal costs. Please ask for an estimate cost for postage and packing prior to bidding as once a lot is purchased, the cost and subsequent delivery is the sole responsibility of the buyer no matter the cost.
Internet bidders must pay all delivery / postal charges before the goods are despatched.
Terms of Entry and Bidding
Lugosi Auctioneers & Valuers retains the right to refuse participation to any person/s in any auction.
In the case of any disputes or a missed bid, Lugosi Auctioneers & Valuers also retains the right to reoffer the lot, irrespective if the hammer has fallen.
Any description that has been verbally made or written by Lugosi Auctioneers & Valuers' principal, a staff member or affiliated valuer is only considered a statement of opinion only and will not void the sale of the lot/s.
Prospective buyers must inspect or satisfy themselves as to the authenticity of a lot before bidding.
Additional charges may also apply for packing and storing; however, this service is only available by request. We can recommend a trusted courier or shipping agent to handle the delivery, custom duties and import tax, where applicable.