PROFESSIONAL SERVICES
Probates and Estates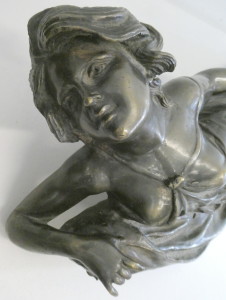 Lugosi Auctioneers & Valuers understands the importance of delivering valuations with sensitivity and diligence when working with bereaved families, partners and executors. For this reason, we place great emphasis on providing a collaborative service to ensure that estates are settled swiftly, efficiently and successfully. This includes discreetly carrying out an initial inspection and appraisal of items with absolute diplomacy and overseeing the entire auction process with a dedicated and experienced team representative.
As part of our range of comprehensive services, we will:
provide a quick and formal Fair Market written appraisal;
oversee the entire auction process including the cataloguing and marketing of the home or estate contents with one point of contact for the executors;
carry out the auction as quickly as possible with very few upfront costs;
provide detailed accounts, statement of proceeds and a swift disbursement of funds to executors, family members or a partner;
offer additional estate advice and

dedicated administrative support

including the

coordination

and

transport of items

to be auctioned at our saleroom [if the auction is not on-site];
auction specific items or the entire estate's contents onsite or at our saleroom;
provide removalists and storage space for items and/or valuable pieces, and deduct clearance costs from the auction proceeds;
auction unsold estate items to third parties;
handle the disposal of clearance costs from the auction proceeds.